We are pleased to let you know that Department of Electrical Engineering and Technical Co-Sponsored by IEEE Indonesia Section and IEEE ComSoc Indonesia Chapter will organize the 2018 2nd International Conference on Electrical Engineering and Informatics (ICon EEI) in Batam, Indonesia, on October 16-17, 2018.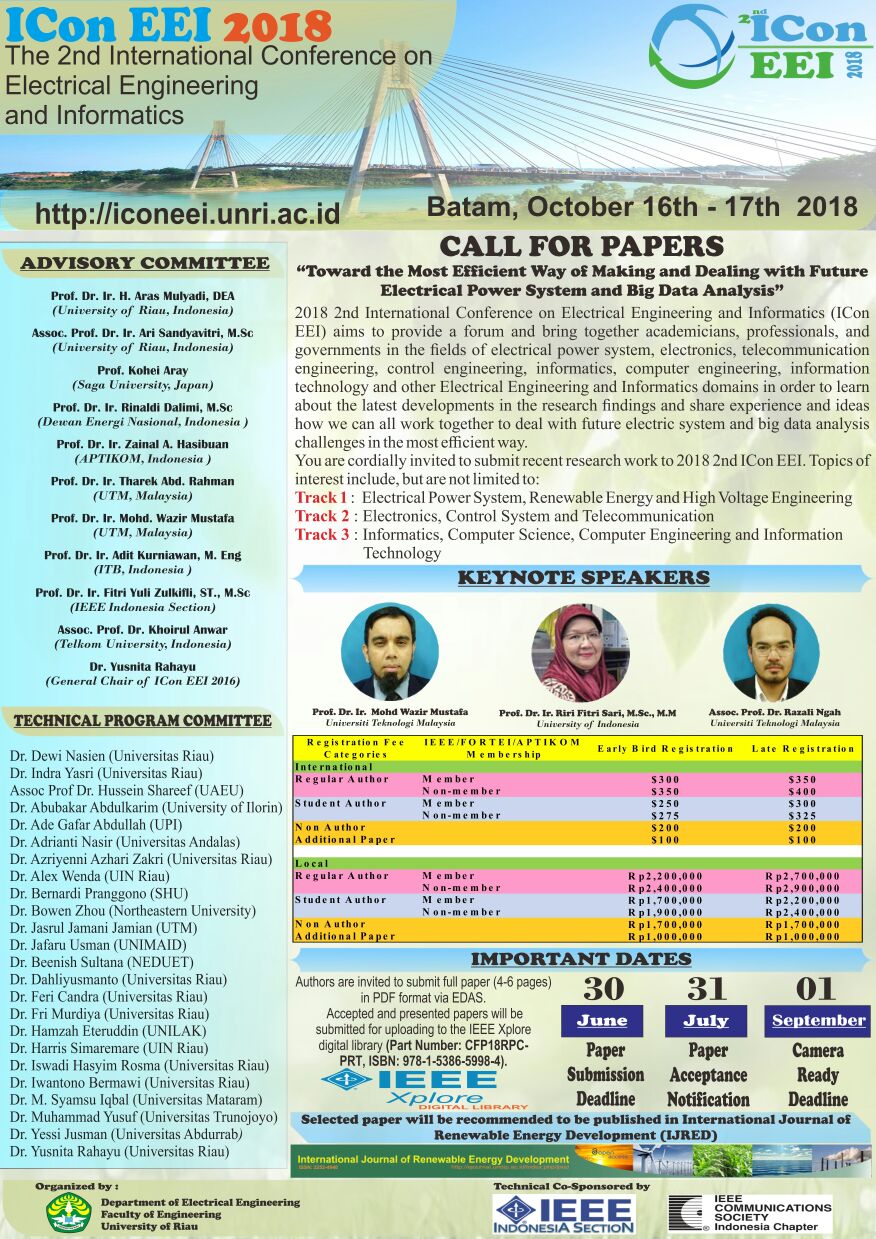 If you're having a research background in the area of
Track 1 Electrical Power System, Renewable Energy, and High Voltage Engineering
Track 2 Electronics, Control System, and Telecommunication
Track 3 Informatics, Computer Science, Computer Engineering, and Information Technology
and want to raise the profile of your latest research in front of others, make sure you have submitted your full paper to ICon EEI 2018 by June 30, 2018 using EDAS system.
ICon EEI 2018 theme will focus on Toward the Most Efficient Way of Making and Dealing with Future Electrical Power System and Big Data Analysis. For further information please visit our conference website http://iconeei.unri.ac.id
Shoud you have any query do not hesitate to contact us at iconeei@eng.unri.ac.id
We wish to seeing you in Batam, Indonesia!!!
Regards,
Dr. Iswadi Hasyim Rosma
General Chair